Normally Mondays can be quite hard, this is a sentiment that I'm sure many of you understand! Fresh from the weekend, for once I'm excited to say that I was eager for this Monday to come. Why? Today I announced to the world that my fantasy trilogy is going to be published!
I've been writing since I can remember. When I was in primary school I wrote a book called Storm (based on my aunt's cat) about a cat who goes on an adventure in the wild. In the early years of high school I wrote a fantasy book (a very short one) called Solandar, about a young girl whisked away into a fantasy realm parallel to ours where she is, of course, intended to save them from an evil witch. In the last few years of high school and throughout university, I wrote a fiction book that is very near and dear to my heart.
It wasn't until I started working at Booktopia a few years ago that I realised: "Huh. This is what I want to do for a living. How did I not realise it before? I could be an author!"
Of course it is no easy feat to get published and, even once you are published, there are no guarantees that you will be successful at it. It is one of those crafts that you have to work and work at, all the while coming to terms with the fact that this is a job that basically relies completely on other people's opinions. 
This is a 'challenge' I am eager to take on! 
Thinking on why I want to be an author, I realised it was because of how reading makes me feel. When I read a great book, I feel elated, excited and full of passion. I want to write because I want to make other people feel that way too.
My novel is called Relic and is part of a trilogy – so there is plenty more to come! Relic follows the story of Kaylan, a tenacious blacksmith chosen to be the personal servant of a powerful lord. It's a deadly appointment – the lord possesses one of the rare and dangerous Relics, an item that protects his bloodline but slowly poisons anyone else in its proximity. The release date is currently set for September 2019.
Today has been an exciting day. I've never had so much love on social media before. It's like my birthday and Christmas all rolled into one. My phone battery is dropping dramatically and I'm frantically checking to make sure I don't miss any of the lovely messages coming my way.
At 10:30am this morning, the press release went live. I did my social posts to the world – to inform my friends and family (who didn't already know) that this was happening. I turned to my friend Sarah, after she excitedly asked if everything was out in the open, and I told her that I was so excited my hands were shaking. Which they were!
I am so proud and honoured to have been chosen by Australian indie publishing house Talem Press as one of their new authors. They've had incredible success with their other series The Oremere Chronicles, so I can't wait to see what they do next!
Talem Press's mission is to publish 'stories that empower' – mysterious, magical fantasy books with a focus on female agency. I am thrilled that the team at Talem Press thought my book met this criteria! 
My lovely publisher Helen Scheuerer had only lovely things to say about my book in the press release and I was so grateful for her kind words. 
"Talem has been inundated with submissions since opening its doors mid-2018, but Bronwyn's manuscript blew us out of the water. From the moment I opened Relic, I was hooked. It's a gritty, fast-paced, female-driven fantasy that leaves you dying for more." – Helen Scheuerer
I won't waffle on any more but I will leave you on this note: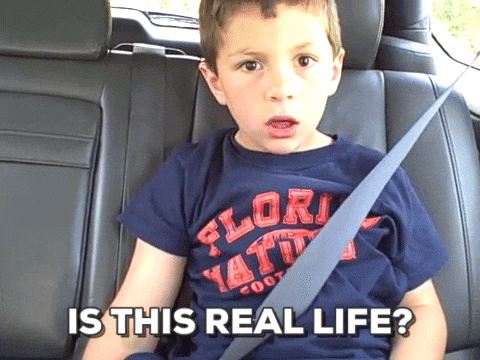 ~ Bronwyn xo
Facebook: @BronwynEleyAuthor
Twitter: @bronwyneley
Instagram: @letters_from_neverland